Two weeks ago I had the pleasure of attending a nature photography workshop with Jared Llyod in the Outer Banks of North Carolina. We spent five days wading through water, sitting in mud and literally standing in waist deep water with our VERY expensive cameras waiting for just the right moments to create images of the wild horses who have lived on the shoals of the Outer Banks for hundreds of years. Each day we chased the perfect light at dawn and dusk and tried to avoid bugs, sunburn and boredom as we waited for the beasts to swim, fight and do more than just eat the grass along the water's edge. I have included several images here that show the beauty of these majestic animals. Some were taken on Carrot Island and the others at Shackleford Island. The horses of Carrot Island all have names and very big personalities to go with them! My favorite was a young guy named Merlin who seemed to be friends with everyone.
The lead stallion has a band of mares and other stallions that help protect his women. This is a moment when a stallion from another band tried to move in on one of the mares.
On Carrot Island we had tough conditions at the watering hole - it really wasn't very pretty so we had to isolate the horses and try for pretty back light to make images like this one. They all have beautiful, flowing manes that they love to shake around. Some even looked like they were sporting frosted tips.
This is one of my favorite images from the trip. He just stood and posed for us for quite a long time.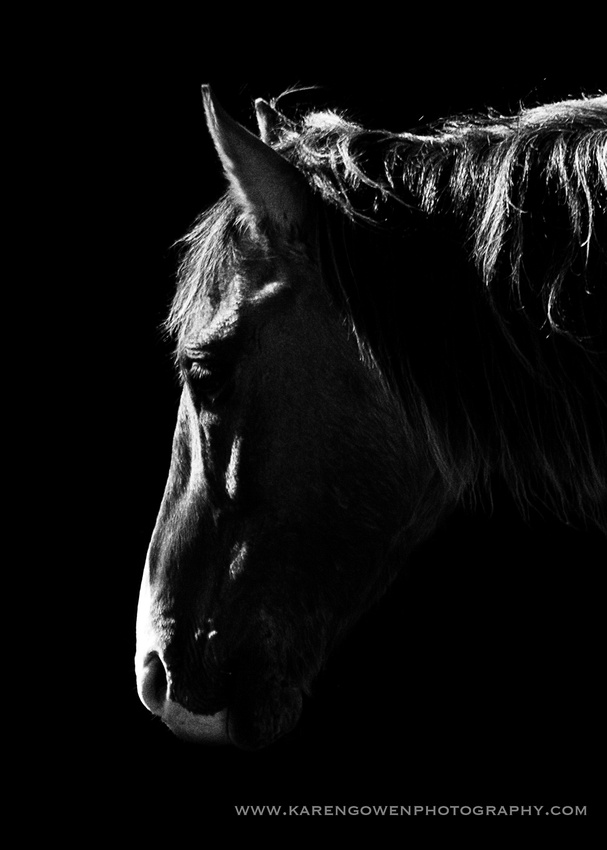 When the bugs invaded they were sooooo terrible that the horses retreated to the trees and so did we! Jared instructed us to make the most of harsh light and crappy backgrounds by literally exposing for the highlights and letting the rest of the image fall off. I think this one worked fairly well.
Believe it or not, the colors in this image are true to life! At dusk the place literally glows as do the horses. We were all tired and cranky and wanted to pack it in but Jared made us wade in to the deep water and stay put --- thankfully we did because this scene was worth the wait.
This image was at Shackleford and the light house is at Cape Lookout. Again, the early morning light was gorgeous and the colors really popped.
The herd from Shackleford was out in full force on the beach which is evidently pretty rare to see. We also saw a giant leatherback turtle as we motored by the horses.
I love the reflections that occur when you have horses and water.
I thought it would be fun to show you the group in action. It really was a terrific experience but I think I will stick to photographing people because I am not sure I am cut out for the endless hours of patience it requires to capture these amazing animals in all of their glory.